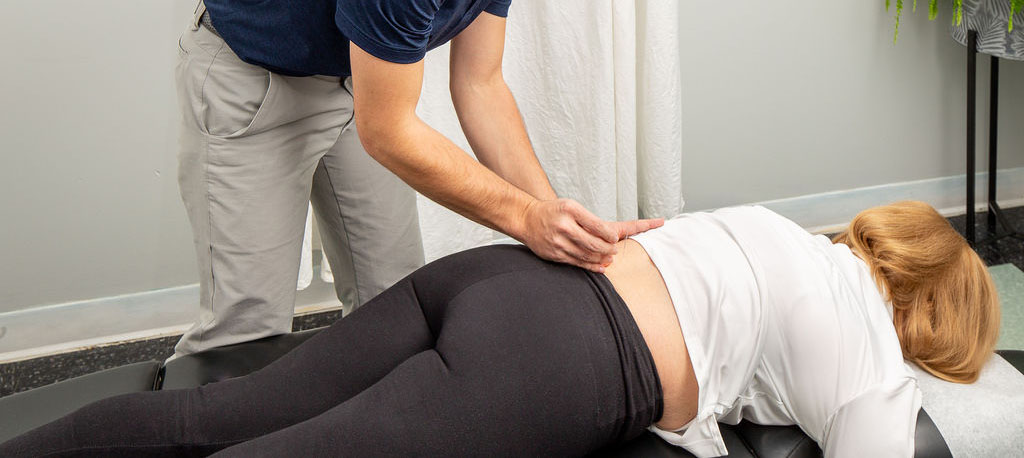 Chiropractic Clinic
in the Ottawa Valley
A Doctor of Chiropractic is a primary healthcare professional with extensive training in the diagnosis, treatment and prevention of disorders related to the spine, muscle, joints, and nervous system. 
Doctors of chiropractic are called 'chiropractors' and receive at least six to seven years of post-secondary academic and clinical education. A chiropractor's education also includes courses in radiology, pain management, prescribed exercise, and rehabilitation, among others.
WHAT DOES A CHIROPRACTOR DO?
Chiropractors use the best available evidence and clinical expertise to diagnose issues that affect your body's movement. They treat them without medication or surgery and prevent them from returning. Chiropractic care can also promote health and improve your quality of life, as well as alleviate pain.
Doctors of chiropractic use a variety of techniques during treatment such as manual and instrument-assisted adjustment, acupuncture, and soft tissue manipulation. Dr. Wagner will take the time to explain the techniques, the differences, learn their clients' preferences and give the client options.
WHEN SHOULD I SEE A CHIROPRACTOR?
Chiropractors are expertly trained to support and promote health and wellbeing throughout their client's lifetime. You may want to see a chiropractor if you are healing from a car accident, recently had surgery, have pain, whether new or persistent or are managing a chronic condition like DDD or arthritis. Chiropractors can support your health during pregnancy, help you improve your athletic performance, or reduce your risk of a workplace injury. 
WHAT DOES CHIROPRACTIC TREAT?
Stress • Neck & Shoulder Pain • Tension Headaches & Migraines
• Back Pain & Disc Pain • Decreased Mobility • Nerve Irritation/Impingement
• Jaw Pain • Poor Posture • Chronic pain
Chiropractic Adjustments/Mobilization
Chiropractors focus on the source of pain, not the symptoms and adjustments are applied to areas of reduced mobility in either the spine or the extremities…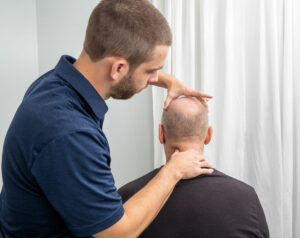 Myofascial Release
Myofascial release is a type of physical therapy often used to treat myofascial pain syndrome. Myofascial pain syndrome is a chronic pain disorder caused by sensitivity and tightness in your myofascial tissues…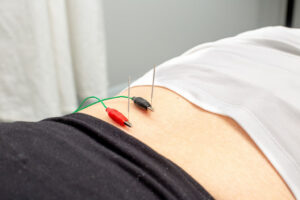 Electroacupuncture
Electroacupuncture is similar to acupuncture, a widely practiced form of traditional Chinese medicine (TCM). Acupuncture involves the use of thin needles to stimulate specific pressure points linked to unwanted symptoms..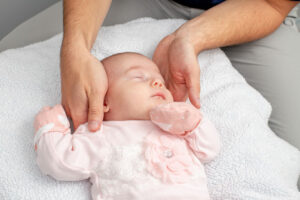 Chiropractic care is considered safe for children. In fact, many people even have their newborn child checked due to the amount of trauma that can occur during the process of birth…
Frequently Asked Questions
Yes, chiropractic care is appropriate for the whole family. Like adults, kids can suffer from back and neck pain and injury, which has been shown to respond well to evidence based treatments like chiropractic.
There is a growing body of evidence-based research that offers proof that chiropractic care works. Review some the research here.
Most extended health care plans cover chiropractic care. Please check with your insurance provider for specifics of your coverage.
In Ontario, Chiropractors receive seven or more years of post-secondary

education

. They are required to complete a minimum 3 year undergrad degree followed by a 4 year accredited chiropractic degree. A chiropractor's education also includes courses in radiology, pain management, prescribed exercise and rehabilitation, among others.
The sound is believed to result from the release of gas bubbles from the joint – similar to cracking your knuckles!